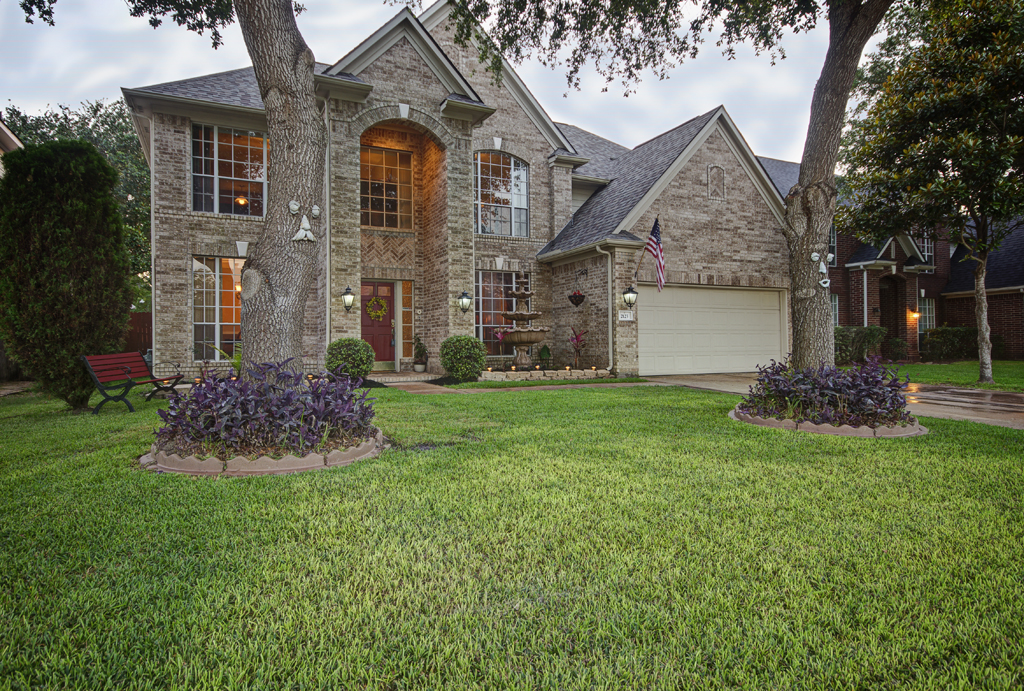 Thinking of building a new home?
You likely know what a real estate agent can do for you when buying an existing home, but did you know an experienced agent can also be a tremendous asset if you're building a new home?

Take a look at some FAQs and see how a real estate agent can help you when building:
Why do you need a Realtor® when building a new home?

Partnering with a real estate agent before you even select a builder can get you off on the right foot. When selecting a builder, it's important to have a player in the game on YOUR SIDE! A Realtor® can help you evaluate different builders, negotiate upgrades, negotiate non-negotiable items, as well as help you with appraisals, inspections, walk-throughs and ultimately get you to closing.
What can a Realtor® provide during the building process that the builder can't?

Keep in mind that Realtors® know the home business. A good agent knows what to expect on inspection reports, what upgrades to add for the highest resale value, and what upgrades are not going to maintain their value over time. They can also keep an eye on the property for you while keeping the builder accountable for their time schedule.
Will it cost me more money to work with an agent when building a home?

Builders pay a Realtor® commission through their advertising budget; it is not factored into the price of your home or any costs to the buyer.
Are all builders the same? Which one do I choose?

Builders make many claims and each builder is different. They tend to focus on one aspect of their product to attract the most buyers. Examples are energy efficiency, luxury, standard upgrades,three-car garages, insulated attics, large yards, and "free lots". These are just a handful of example incentives builders will focus on to get you to bite. However, looking at the details, a Realtor® can help you navigate these options and sift through what may be advertising schemes to determine the best product for YOU!
Are there hidden incentives when using a Realtor®?

A good Realtor® knows what questions to ask the builder about standard and non-standard features. For instance, garage door openers, outside lighting, sod, and back porches are not necessarily standard items, but Realtors® can often get the builder to add these. A Realtor® can act as "bad cop" in a negotiation to help the buyer receive the full benefit of a new home.
What home upgrades help my resale value?

Kitchens and bathrooms! Keep in mind that carpet will wear and tear and need replacing, upgrading to hard floor will be a great investment. If you have a large lot, a back porch will help the resale value, but if you have a small yard, the porch will take away from the yard. Custom paint is nice, but neutral colors sell a house.
What home upgrades don't increase my resale value?

Any technology added to your home that can not be upgraded will not maintain its value. Be sure that if you are making your home "smart" you do it in a way that it is upgrade-able, otherwise the technology might cease to exist in 5-10 years when you are ready for your agent to list the home.
Why don't builders include all upgrades?

The upgrades you see in a model home often represent a palette of what is available. If you were to add all the upgrades you see in the model, you would end up adding 40-60% to the price of the home. Remember, the price you see at the construction office is not the same as you will see at the design center. Many upgrades that you saw at the model home will be quite expensive, so make sure your agent is asking what is standard and what is an upgrade.
Why do builders want you to use their lender?

Many builders partner with lenders or are actually owned by the lender. Using their lender may help you receive a cutback in closing costs or additional upgrades, but you may be paying for these items tenfold in lender charges and interest rate increases. Always shop for a lender that can give you the most competitive rate and terms. A good Realtor® will be able to give you excellent recommendations.
Why are some lots more expensive and some are free?
The location of the property in the neighborhood and the size of the lot play an important role in pricing the property. Cul-de-sac lots are more expensive, water views are all pricey. Living by a utility easement may be a cheaper lot or even free. Always preview and walk the lot with your agent before deciding on a lot that fits your budget.
What is elevation?
The elevation is the architecture of the front of your house. If the home backs up to a central area such as a park or community lake, it may also have a back elevation, which would cost more. The floor plan of a specific home may have several elevations, providing architectural variety in a neighborhood.
What if I change my mind? Do I get my earnest money back?
Usually no. There are no option periods with builders. Once they obtain permits and break ground, you will lose your earnest money if you back out. You may also be liable to pay for 100% of the upgrades you added to the home.
What is an inventory home?
An inventory home is one that either the builder built to fill in a street or that a buyer has backed out of. Generally these homes have nice upgrades and are sold at a discounted price to move them quickly.
Are you thinking about building a new home? You need a Realtor to represent you! Call the Kevin Allen Jones Home Team to set up your free builder evaluation appointment today!